Clinician's Charts Categories & Heidi Francine Originals
Help Yourself, Help Your Patients
Visual Aids made to help you, help your patients! With everything from Mindfulness Exercises to Adverse Childhood Experiences (ACEs) Assessment.

Simply Write on the Lamenated Visual Aid Chart with Lamented Dry Erase Marker and add to the Patients File After the session!

Receive a Free Dry Erase Marker with Each Purchase
Learn More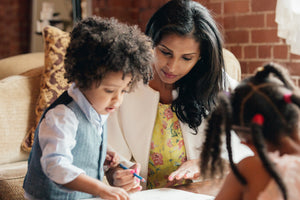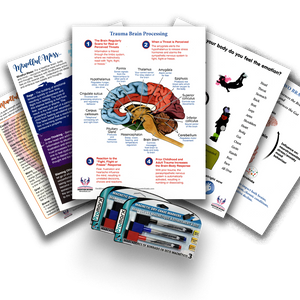 Need Help Picking A Black Friday Bundle? Try The Classic Bundle!
The Original Clinician's Trauma Bundle, specifically designed to help you treat trauma. . Hundred's sold, includes a free pack of dry erase markers, this bundle will help you:
✔️Teach how trauma is processed in the brain
✔️Introduce a beginner to Mindfulness 
✔️Uplift after a tough session, day, or hard experience
✔️Work with Adverse Childhood Experiences (ACEs) 
See Bundle
Try The Clinician's Trauma Bundle, and add 2 more charts to build your own custom bundle!

✔️Work with Dissociation, ACE Scores, and Negative Beliefs & Feelings
✔️Enhance Your Psycho-Education with Brain-Body Stress Response graphics and exercises
✔️Stabilization & Emotional Regulation through more Mindfulness Exercises
Learn More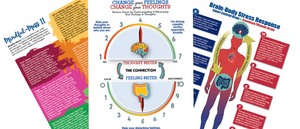 EMDR Therapy books and products